THE NEW 2022i
N-SERIES DIESEL
The Trucks
To Trust
Video Highlights
EXPLORE THE N-SERIES DIESEL
DURABLE AND POWERFUL DRIVE TRAIN
Isuzu's 5.2L turbocharged 4-cylinder diesel engine (4HK) has been an efficient and powerful power plant in the N-Series for years. It outputs 215-horsepower and 452 lb.-ft. of torque and is mated to an Aisin 6-speed automatic transmission. This durable combination has been a favorite of drivers for its smooth response, and owners love it for its low cost of ownership.
X
NEW BRAKES AND STABILITY CONTROL
A four-wheel disc braking system enhances braking performance while improving pedal feel. The new braking system utilizes a vacuum + power assist and an anti-lock braking system (ABS).
To provide more control and help the driver keep the vehicle safely on the road, the new N-Series disel trucks come with Standard Electronic Vehicle Stability Control (EVSC), which also includes a traction control system designed to assist in stable acceleration from a stop in slippery conditions.
X
SIDE-MOUNTED ALUMINUM DIESEL FUEL TANK
The optional side-mounted aluminum diesel fuel tank is lightweight and rust resistant. A 35-gallon tank is available on 150" and 176" wheelbases, and a 55-gallon tank is available on 176" wheelbases. These optional tanks provide drivers with more fuel to extend their driving range and power auxiliary equipment.
X
STAINLESS STEEL FUEL TANK
The new 30-gallon stainless steel fuel tank adds to the quality and durability of the N-Series diesel trucks. The stainless steel fuel tank is rust-resistant and includes both a fuel supply port and an auxiliary fuel return for ease of connecting equipment like refrigeration units.
X
ADVANCED DRIVER ASSISTANCE SYSTEM (ADAS) (OPTIONAL)
ADAS is a dual-camera sensing system that incorporates two key safety systems. First, the Automatic Emergency Braking System (AEBS) has vehicle and pedestrian detection and can apply the brakes in emergency braking situations. Second, it also includes a Lane Departure Warning System (LDWS) that monitors the road lanes and provides audible and visual alerts when the driver has allowed the vehicle to get close to, or has crossed over, a road lane line. ADAS is an optional feature on N-Series Diesel trucks.
X
ENHANCED INTERIOR
The new interior has been enhanced with a two-tone gray interior trim, and the seats are lined with a gray and blue cross-pattern tricot fabric that improves the look and feel of the interior while being durable for the daily grind.
X
UPDATED STYLE
A new matte silver grille and redesigned headlamp design enhance the appearance. Optional Chrome grille shown.
X
LED LIGHTS
New LED headlamps and daytime running lights improve safety and styling. With brighter illumination, drivers will have better visibility in nighttime conditions and their trucks will be more easily visible to pedestrians and oncoming traffic.
X
ELECTRONIC STABILITY CONTROL (ESC) WITH ANTI-SLIP REGULATION (ASR)
ESC improves safety by enhancing the vehicle's ability to maintain stability by electronically controlling engine power and applying braking as needed to help the driver stay on their intended course. Includes Anti-Slip Regulation (ASR).
ASR or Traction Control helps suppress wheel spin and can assist with launch performance on certain low traction surfaces. While driving, ASR works with ESC to help prevent skidding during turns and improve overall vehicle stability.
X
ISUZU VEHICLE HEALTH REPORT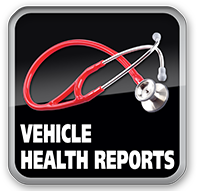 Every new Isuzu Diesel N-Series truck incorporates a Data Recording Module (DRM) that monitors your truck's performance and enables your Isuzu Dealer's technicians to produce a comprehensive analysis of your truck's powertrain and emissions systems, fuel economy, brake usage and driver operating habits.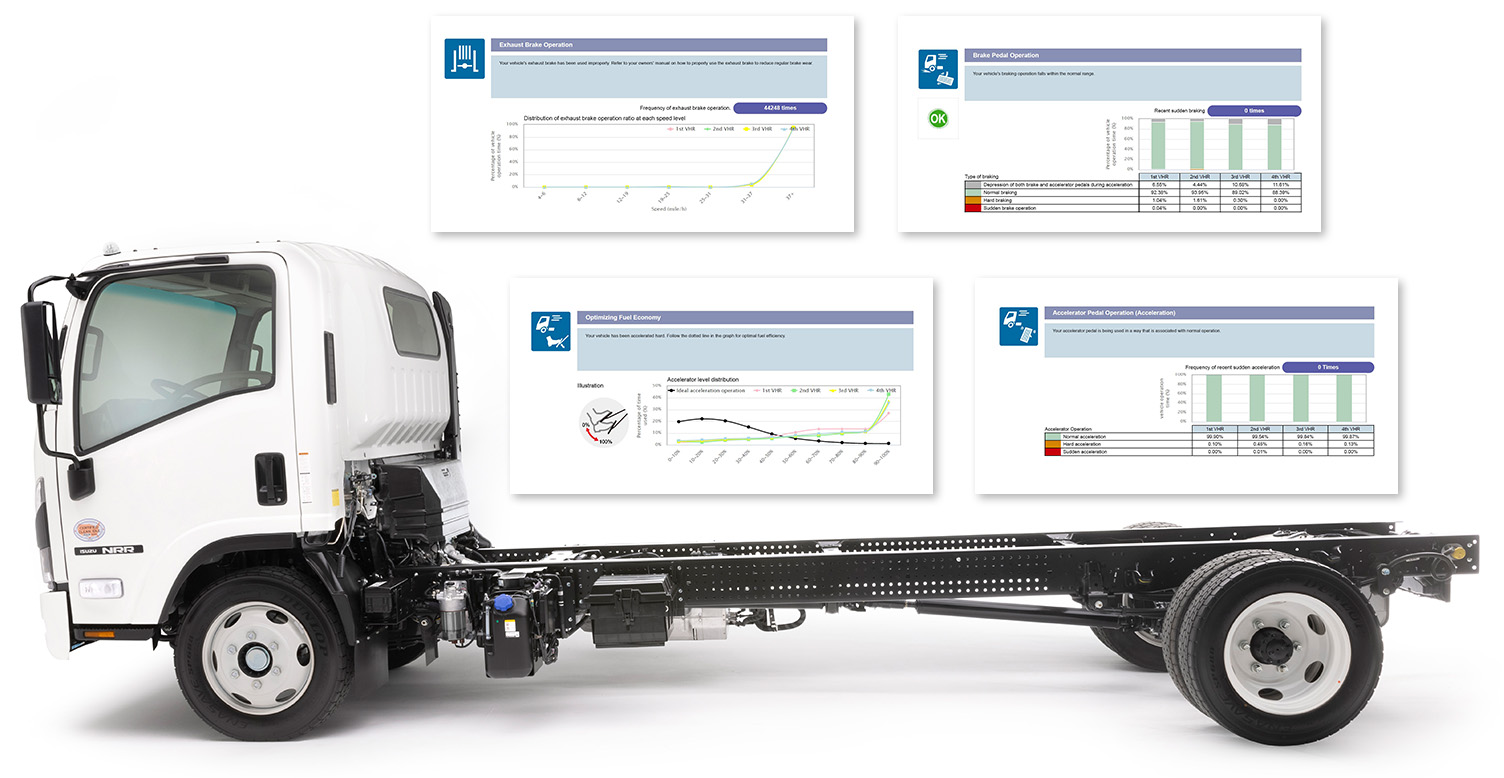 MODEL SPECIFICATIONS
(Model specifications are for 2022i MY only)
NPR-XD

Class: 4

Standard Cab

GVWR/GCWR

16,000/22,000 LBS.

SEE SPECS

NPR-XD

Class: 4

Crew Cab

GVWR/GCWR

16,000/22,000 LBS.

SEE SPECS

NQR

Class: 5

Standard Cab

GVWR/GCWR

17,950/23,950 LBS.

SEE SPECS

NQR

Class: 5

Crew Cab

GVWR/GCWR

17,950/23,950 LBS.

SEE SPECS

NRR

Class: 5

Standard Cab

GVWR/GCWR

19,500/25,500 LBS.

SEE SPECS

NRR

Class: 5

Crew Cab

GVWR/GCWR

19,500/25,500 LBS.

SEE SPECS

NPR-HD

Class: 4

Standard Cab

GVWR/GCWR

14,500/20,500 LBS.

SEE SPECS

NPR-HD

Class: 4

Crew Cab

GVWR/GCWR

14,500/20,500 LBS.

SEE SPECS


STANDARD WARRANTY
NEW VEHICLE LIMITED WARRANTY
Warranty Limitations: Time or Mileage, Whichever Comes First
Time in Years
Vehicle Kilometers
Basic
3
Unlimited
Engine

Transmission
Drive Axle
Driveshaft
Front Axle I Beam
Crossmembers
Flywheel Housing
Clutch Housing

3
Unlimited
Frame Rails
5
Unlimited
Cab Sheet Metal (Rust Through)
5
Unlimited
Cab Sheet Metal (Corrosion)
3
Unlimited
Engine Emission Control System
5
160,000
Tires
2
38,400
*See your authorized Isuzu dealer for warranty details
EXTENDED WARRANTY
60 /280,000
ENGINE

All internally lubricated parts including, but not limited to, cylinder block, cylinder head, oil pan, oil cooler, thermostat housing, flywheel, intake manifolds
Oil pump, pistons with rings, liners, crankshaft and bearings, connecting rods and bearings, head bolts, cylinder head gasket, intake and exhaust valves, rocker arm assembly, camshaft and bearings.
DRIVE AXLE
Differential, axle shafts, all seals and bearings.
TRANSMISSION
Transmission case and all internal parts.
ROADSIDE ASSISTANCE
Road assistance and towing to the nearest dealer for covered repairs on the vehicle at no additional charge.
The warranty coverages are determined by the mileage of the vehicle and the number of years from the delivery date. The warranty coverages are limited by whichever occurs first.
Gallery