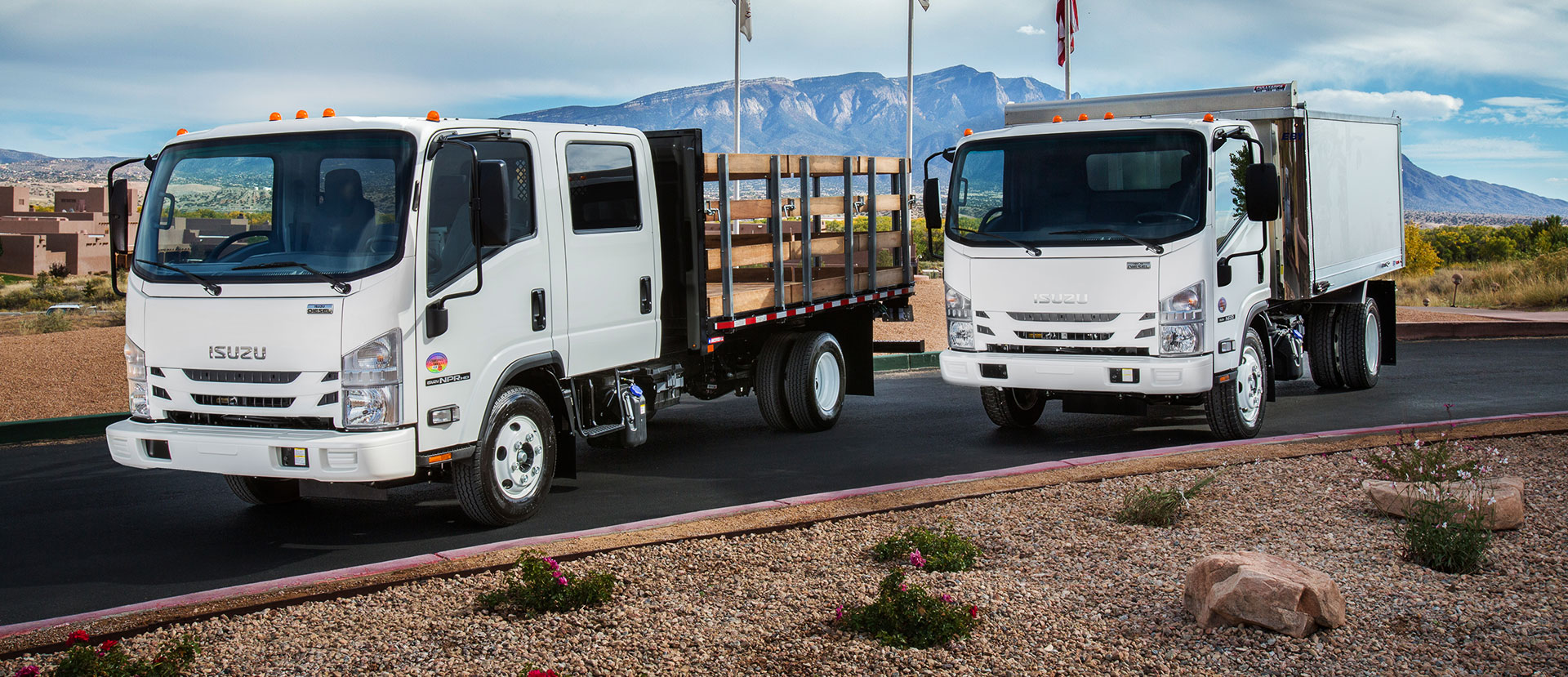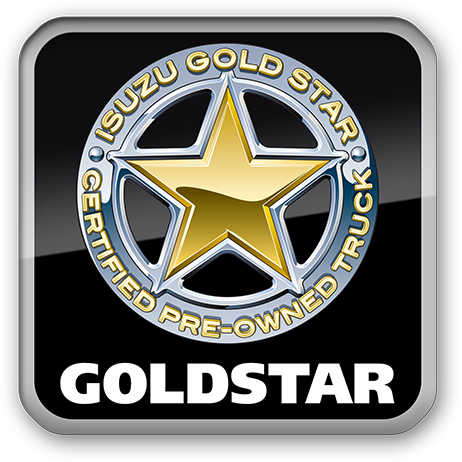 Isuzu Gold Star® Certified Pre-Owned Trucks have been rigorously inspected and are backed by a limited warranty and 24-hour roadside assistance. Buying a Gold Star truck means you are getting the most for your money. Aside from value, you get peace of mind knowing your dealer has given the truck a thorough inspection and reconditioned any mechanical and cosmetic issues. That's why we can confidently offer three different coverage options that best suit your needs for up to an additional 36 months/144,000 kilometers, from date of purchase.
The basic Isuzu Gold Star program offers powertrain coverage, while the Gold Star Plus program with aftertreatment provides additional coverage for your truck's fuel injectors, turbo chargers, alternator, starter, water pump and aftertreatment components.
Qualifying Vehicles
All Isuzu Gold Star Certified Pre-Owned Trucks are seven years old or less from the current model year and have a starting odometer reading of 200,000 kilometers or less for gas vehicles and 320,000 kilometers/6,000 engine hours or less for diesel vehicles.
Basic Coverages
Warranty Limitations


(Time or Mileage, Whichever Comes First)

Coverage
Months
Kilometers
Engine
12 Months
24 Months
**36 Months (Plus w/ Aftertreatment)
48,000
96,000
144,000 (Plus w/ Aftertreatment)
Transmission
12 Months
24 Months
**36 Months (Plus w/ Aftertreatment)
48,000
96,000
144,000 (Plus w/ Aftertreatment)
Drive Axle
12 Months
24 Months
**36 Months (Plus w/ Aftertreatment)
48,000
96,000
144,000 (Plus w/ Aftertreatment)
*See your authorized Isuzu dealer for warranty details
**Only available with diesel engine models
Isuzu
Gold Star Plus
with Aftertreament Coverage
Aftertreatment Covered Components:
Diesel Particulate (DPF) Fuel Injector
Diesel (DPF) Fuel Pressure Sensor
Exhaust Temperature Sensor (Position 1)
Exhaust Temperature Sensor (Position 2)
Front Exhaust Pipe
Diesel Particulate Filter
Exhaust Catalytic Converter (DOC)
Exhaust Pressure Differential Sensor
Diesel Exhaust Fluid (DEF) Line (Tank to Pump)
Diesel Exhaust Fluid (DEF) Line (Pump to Injector
Diesel Exhaust Fluid (DEF) Heater Valve
Diesel Exhaust Fluid (DEF) Control Module
Diesel Exhaust Fluid (DEF) Supply Pump
Diesel Exhaust Fluid (DEF) Injector
Diesel Exhaust Fluid (DEF) Sensor
SCR Catalyst
SCR Exhaust Temperature Sensor
NOx Sensor #2
NOx Sensor #1
Emissions System Wiring